Our September 2018 Bundle includes 2 NEW fonts and 10 NEW single designs.  Total value:  $70  Your price:  just $10!!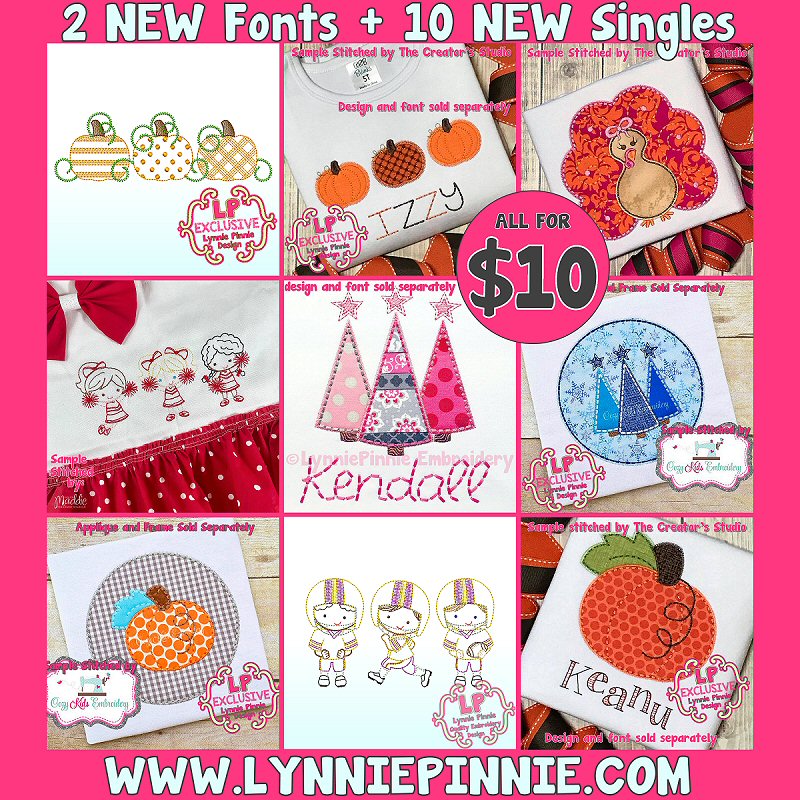 Be sure to sign up for our newsletter and follow us on Facebook!

LynniePinnie Embroidery Fan Group
Facebook Group · 9,349 members
Be the first to know about sales, new designs, and anything LynniePinnie related! Please read the pinned post at the top of the page. We are happy t...
Top
 Sign up for our newsletter to receive these four designs for FREE!