Every once in a while it's fun to take a trip around the Internet and note some of the fun and educational things that are happening. Many of the people that are mentioned in this post are friends of Lynnie Pinnie, and we know they are very worthy of your support. While we, of course, hope that you're here to buy all the Lynnie Pinnie designs and fonts, we also want to help you use them to the best of your ability.
First up is a huge sale from Alexis Galloway at Sew Sweet Academy. She's in the process of moving her site and, before she does, she's having a sale on all her current tutorials.
For a limited time, gain exclusive access to funfilled tutorials including the Single Needle Hat Stitch, Canvas Lineart Stitch, Pop-up Patch Workshop, ITH Holiday Stocking, ITH Treat Bag, Cancer Awareness Patch, Lady Applique Patch, FSL Ornament, Seersucker Backpack, Lips Applique Patch, and the Towel Stitch.
And guess what? There's a BONUS – an essential step-by-step guide to setting up your own Etsy shop!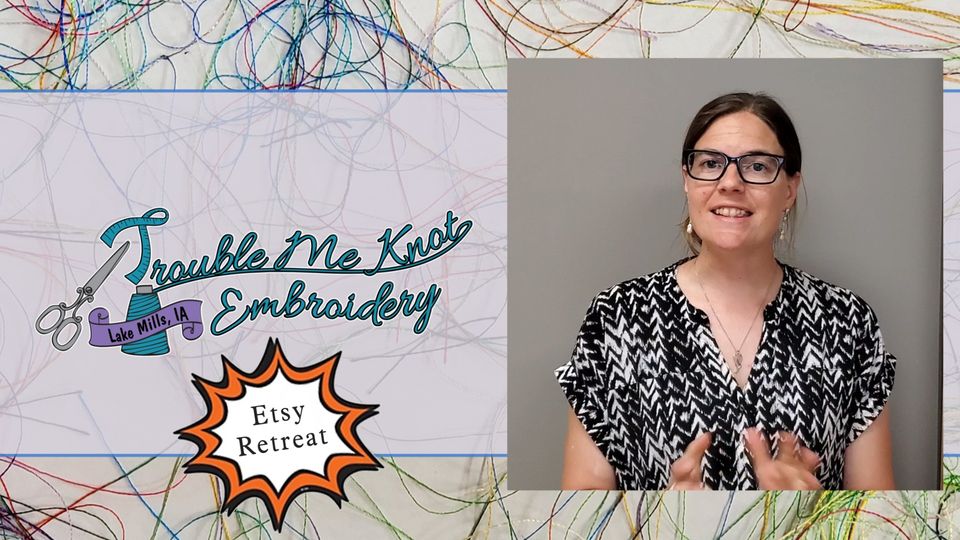 Next up, if you've ever wanted to learn how to run an Etsy store, or you have one and want to learn how to run it more effectively, this class is for you. Katie Wubben or Trouble Me Knot Embroidery has years of experience in running an embroidery business and successfully selling what she makes. She's also an experienced instructor having given many seminars at trade shows.
This class will teach you how to set up an Etsy store and how to make it thrive. You'll also learn how to manage customer expecations and how to interpret your store statistics. Many Etsy stores fail because the owners don't understand how to leverage what Etsy offers. This course will give you the ins and outs of doing just that.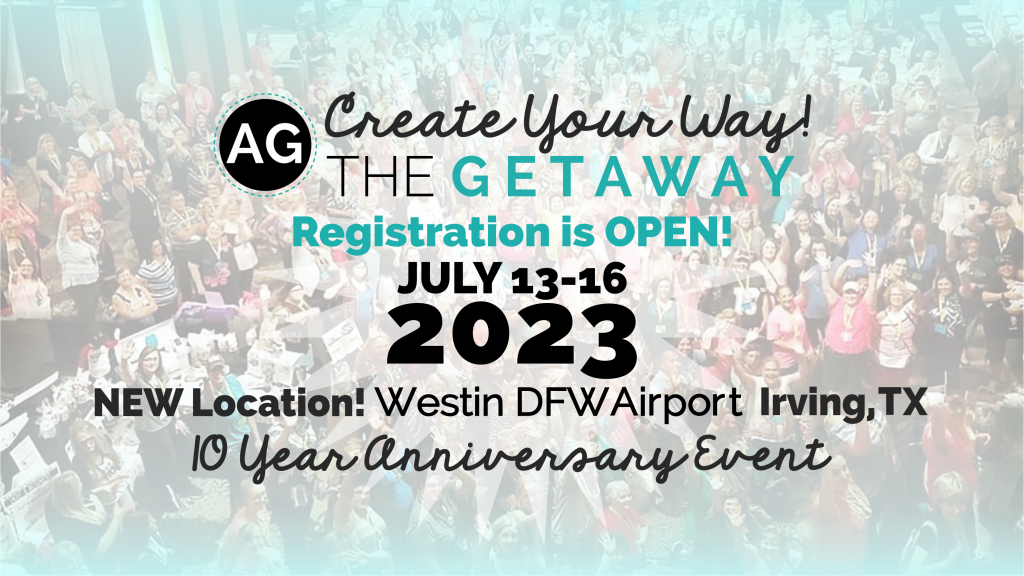 And finally, the Applique Getaway is happening in just a few weeks. The deadlines have been extended, so there's still time to sign up for classes or get in on a VIP Package. This event, founded by the owner of Lynnie Pinnie, Lyndsie Salcido, is a weekend of education, fun, camaraderie, shopping and more fun! If you love embroidery, vinyl, sublimation, rhinestones, crafting, embroidering or really any kind of creative art that involves thread, ink or bling, this is the show for you!
The show offers packages for every budget, and if you don't want to take classes, you can come and shop using our free shop and social option. Whether you make a weekend of it, or come for the day, the Applique Getaway will be a wonderful experience, and you'll get to spend time with your tribe.