ALL SINGLE DESIGNS ON SALE FOR $1 EACH PLUS...

Our Summer 2 2018 Bundle includes 1 NEW font and 29 NEW single designs.  Total value:  $131  Your price:  just $10!!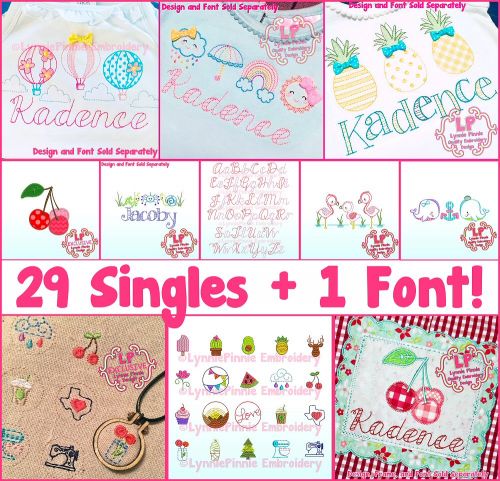 Be sure to sign up for our newsletter and follow us on Facebook!

LynniePinnie Embroidery Fan Group
Facebook Group · 9,349 members
Be the first to know about sales, new designs, and anything LynniePinnie related! Please read the pinned post at the top of the page. We are happy t...