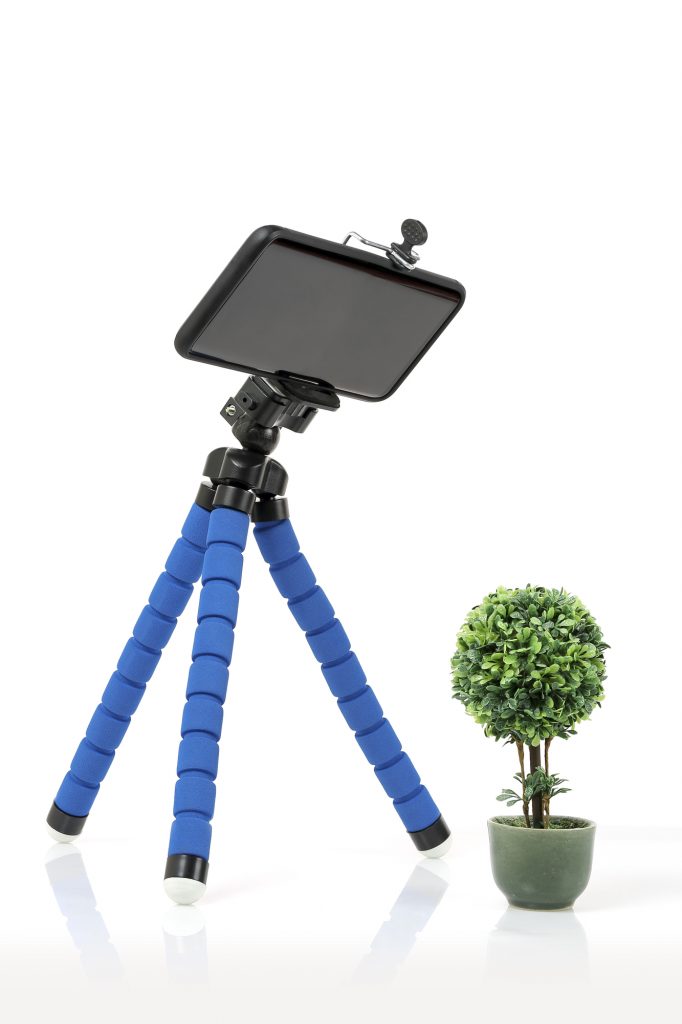 A good product photograph may be one of the greatest selling tools you have, but getting a good photograph isn't always as easy as we want it to be. Lighting plays a role. Staging plays a role. There are so many factors that go into not just making a photograph good, but making it one that sells a product. If you're working to photograph your work for your business, here are some tips to help you get the best photos possible.
First up, keep in mind that it is possible to get a good, usuable product photo from a smartphone, if your smartphone has a good camera. If you plan to use your phone to take product photos on a regular basis, it's wise to do research on cellphone cameras before you buy your phone. According to Digital Camera World, in 2023, the cellphone brands with the best cameras are Google Pixel 7 Pro, the Samsung Galaxy S23 Ultra, and the Apple iPhone 14 Pro. If you want to take product photos with your phone often, it's best to invest in one with the best camera that you can afford.
Next, whether you're using a smartphone or a digital camera, invest in a sturdy tripod. While we all want to think we can hold things perfectly steady, that isn't always the case. A tripod eliminates any wiggle or shake, even the most miniscule one, and ensures that you'll have clear, in focus, blur free product photos every time. You can find a mini tripod on Amazon for $20 or less.
Once you have the method for taking the picture set, it's time to stage your photo. What this means, essentially, is that you're building the story you want your photo to tell. First, have a good neutral backdrop, which won't interfere or compete with the product you're showcasing. Next, build your atmosphere. Include the props you want to use, which should also be designed to be complimentary to and to showcase the main product. If you're showcasing a baby onsie, maybe you have stuffed animals in the picture, or a baby carriage. If it's embroidered rain boots, maybe you have an umbrella. The idea is to help set the scene in the viewer's mind and get them thinking about how they'd use the item you're showcasing.
It is important to have good light for your photos. Moody lighting has its place, but you want to avoid having photos that look dark, or photos that are so bright everything looks washed out. Your best bet, if possible, is to shoot in a room with lots of natural light. This 6 step tutorial from Shopify should help you use natural lighting for your product shots.
Keep in mind that shooting photos from different angles can help your customers get a full overview of the product. Generally, there are five angles that are useful. Eye level is looking straight at the product. High angle shows the product as if you were looking down at it from an angle. Low angle is the view as if you were looking up from the floor. Bird's eye, as the name implies, is the view as if you were flying overhead. Lastly, slanted shows the product from one side.
Finally, remember that you can do a lot to create great photos with editing. You can color balance, add brightness, crop out items you don't want or need and use a variety of other editing tricks to improve photos. If you're a novice when it comes to editing pictures, this article may give you some useful tips.