I'll spare you the suspense and start by saying that this post doesn't really offer a specific solution to the problem with SVG files and Cricut's Design Space software but there's a response from Cricut at the end of the post that might answer some of your questions.
For the past 3 years or so, we have been including SVG files with some of our Lynnie Pinnie designs as an alternative to cutting fabric in the hoop. We also started offering some of our exclusive designs as cut files for your vinyl and paper crafting projects back in 2014.
Since we have offered these files, we've heard from a number of customers who can't correctly import some of our files into Cricut's Design Space program.  This program is supposed to open a variety of formats — including SVG, but the files either open as teeny, tiny black blobs or very distorted and unusable.  Unfortunately, what some customers have told me is that Cricut support tends to blame the file designer for these issues.  I can assure you that we are doing everything possible to create files that open correctly for all of our digital cutting customers!  The files are being saved with the right settings and are not corrupt.  We know that sizing is especially important when the files are used for cutting applique pieces.
There are a number of "fixes" on the internet, most of which involve opening and re-saving the files but none that I have found to work consistently.  I wanted to get straight to the root of the issue so I contacted Cricut support.  I explained that our files opened at the correct size and maintained design integrity in Silhouette software, Make the Cut software, Inkscape software, and several other popular programs.  They requested screen shots and files.
The first image shows how the design is previewed in Design Space before it uploads.  So far, so good!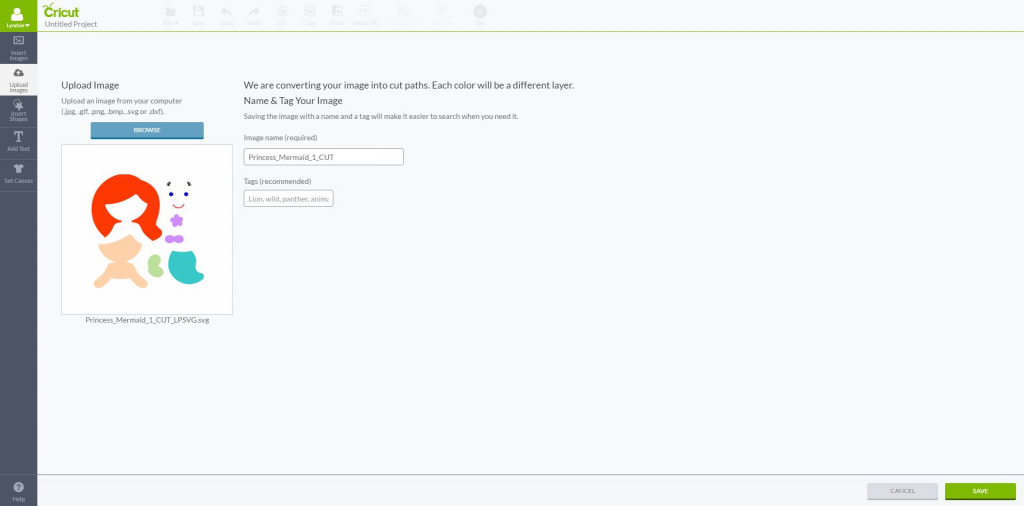 When I inserted the uploaded file into Design Space, this is what I got.  At first glance it looks like an empty canvas but the design actually imported at 0.11 inches!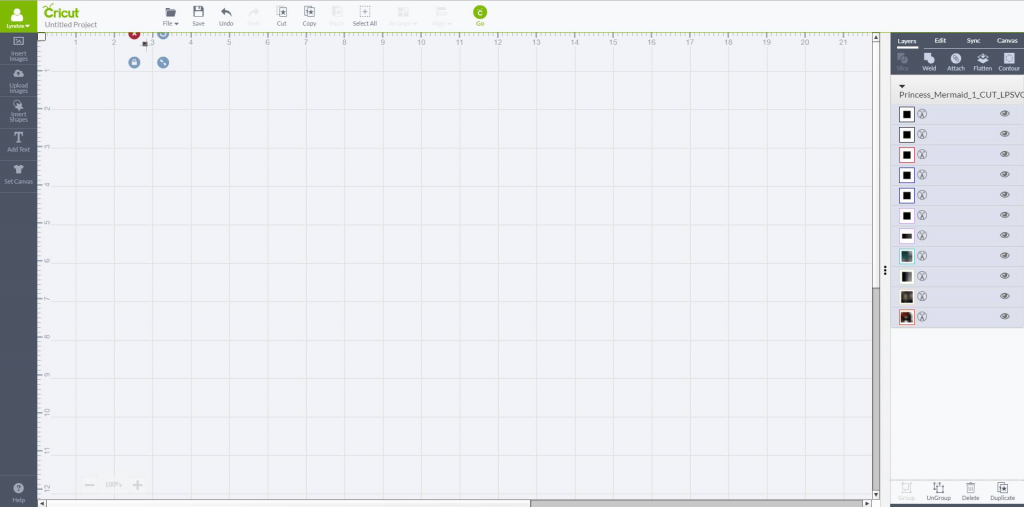 Cricut support suggested that I use the resize function to bring the design to a usable size and proportion.  Here is the result of that.  Obviously this file is not going to cut correctly.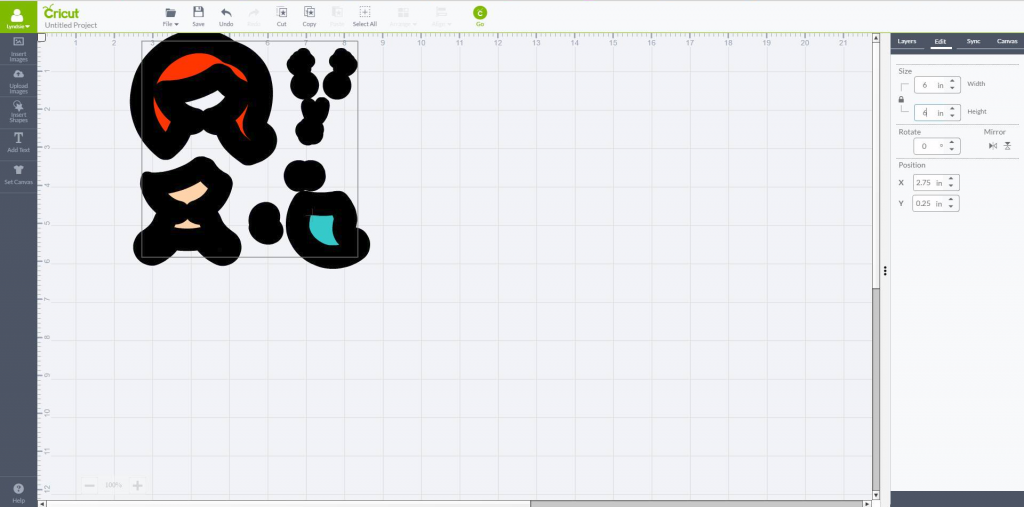 Here is the same file in Corel Draw.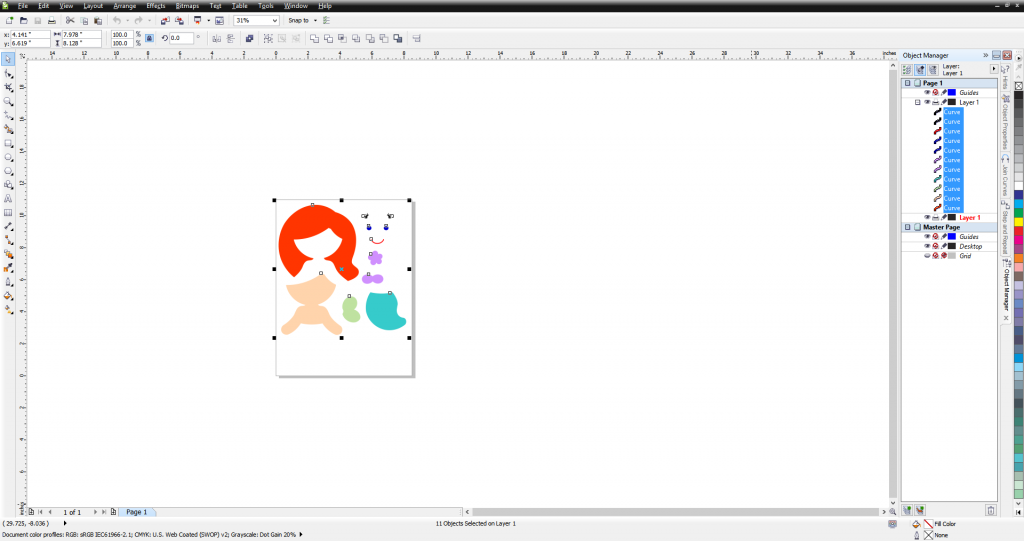 This is Silhouette Designer Edition.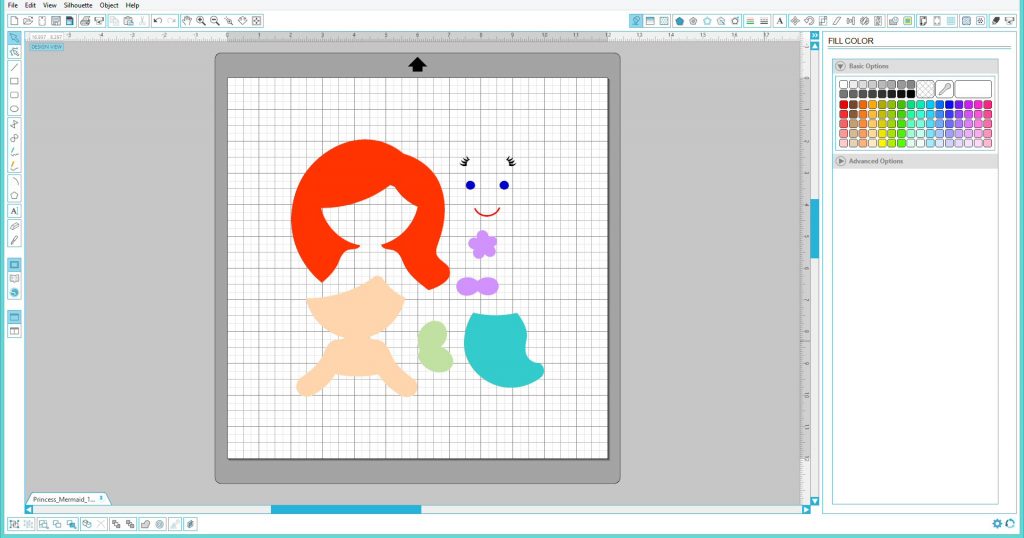 Finally, here is Inkscape.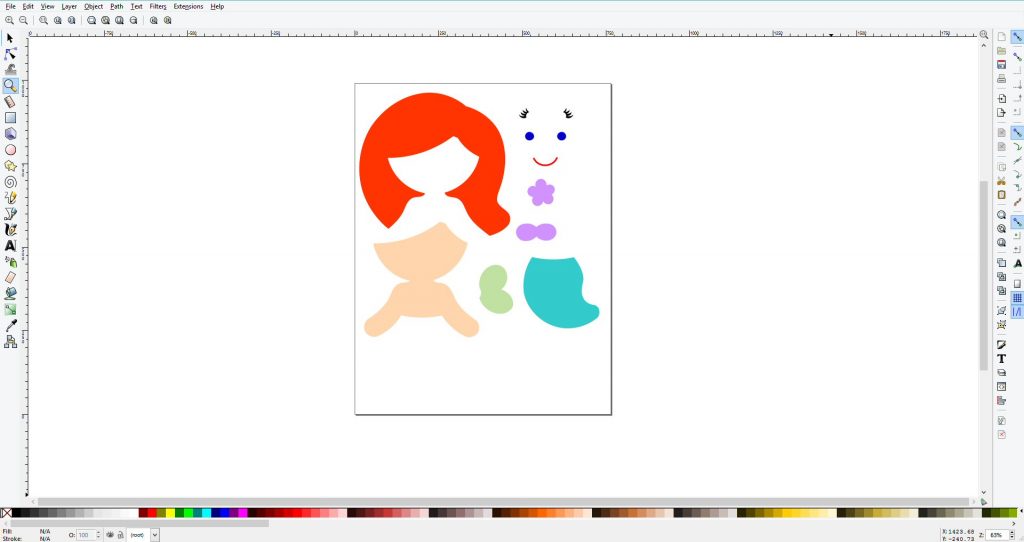 Here is my conversation with Cricut support after I sent the files and screenshots that they requested.  I blurred the representative's name because it's not his fault that the software has issues and he did his best to help.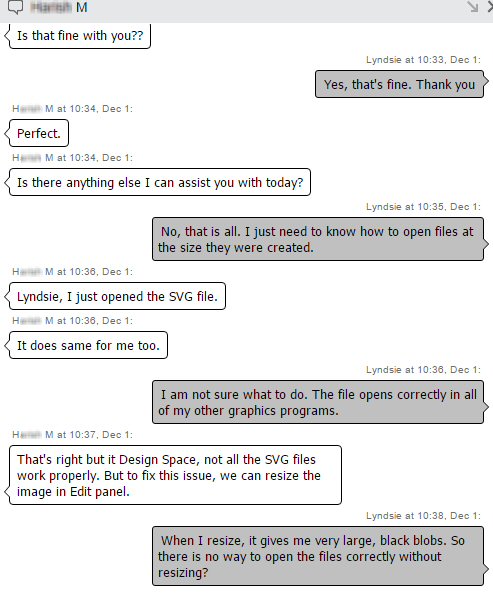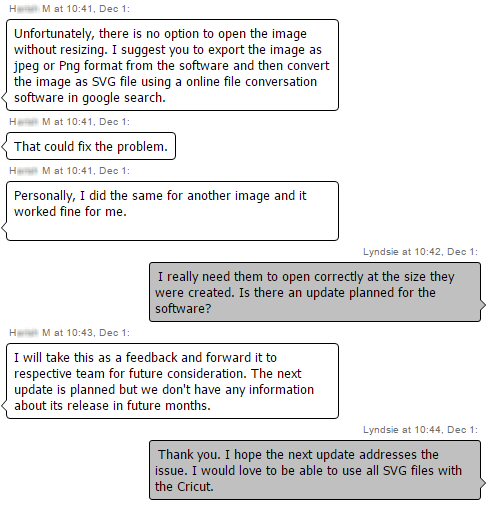 So, as you can see, there is currently no way to consistently open and use all SVG files in Design Space software.  Cricut recommends using 3rd party software as a workaround or to import a JPG or PNG file and work with that.  I hope that Cricut plans to improve the SVG import function with the next Design Space update!

Website:  www.LynniePinnie.com